By: Hillel Fuld (@Hilzfuld)
Let's try something new, shall we? I meet  a lot of fascinating companies. I meet a lot of inspiring people. Like a LOT. I take the occasional (ok, maybe slightly more than "occasional") selfie with the people I meet, sometimes I will snap with them, sometimes I tweet about them, and other times, I will do a full live interview with them on Facebook. All that is great, but there is a problem.
While some of these interviews are super insightful and valuable, they remain and even get lost in all the social noise. All these FB Live interviews, lost. That is a waste, if you ask me. And so, I figured, why not share them here so they are outside of FB as well, and are easier to share and consume? Makes sense, right? Great. So here is the first one.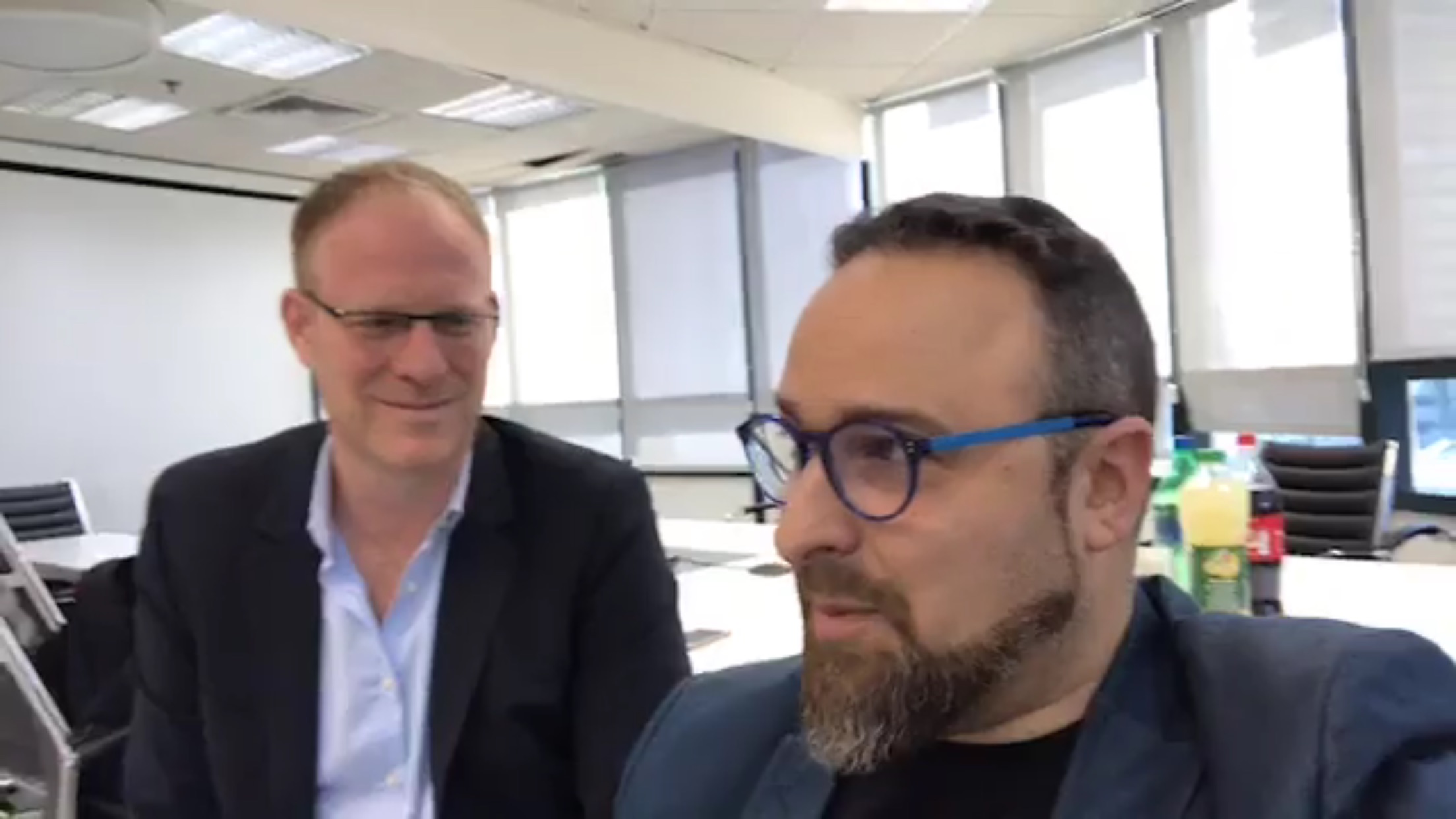 Kaltura, a beast of a company, is doing some truly remarkable work in the video space. In fact, when people say to me that Israeli companies sell too early and don't play the long game, I often send them Kaltura to look at.
Kaltura provides video infrastructure for media, telecom companies both on the web and on TV. They provide video technology for corporates around the world who use them for internal training, learning, collaboration, and communication, as well as top schools who use Kaltura for learning and teaching.
Some of their customers include Vodafone, Honda, Paramount, Intel, Oracle, Harvard, HBO, Nestle, Disney, Phillips, TMZ, Rutgers, Walmart, Yale, Siemens, Columbia University, Viacom, SAP, Bank of America, and 20 of the top Fortune 100 companies in the world. It is a wild company.
Enjoy the interview and check out Kaltura's site here, on Twitter here, and on Facebook here.